How to use this URL Splitter Tool?
---
---
How to use Yttags's URL Splitter?

Step 2: Enter The URL And Click On Convert Button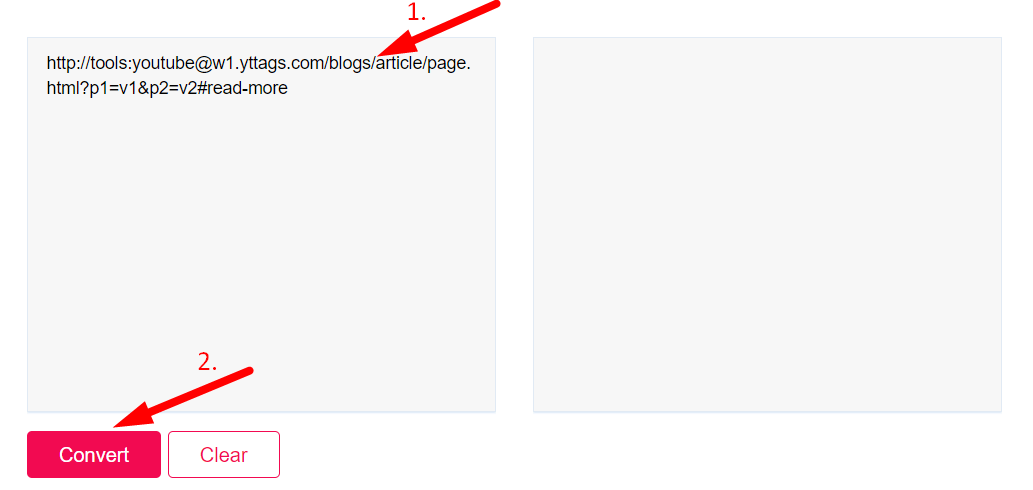 Step 3: Check Your URL Splitter Result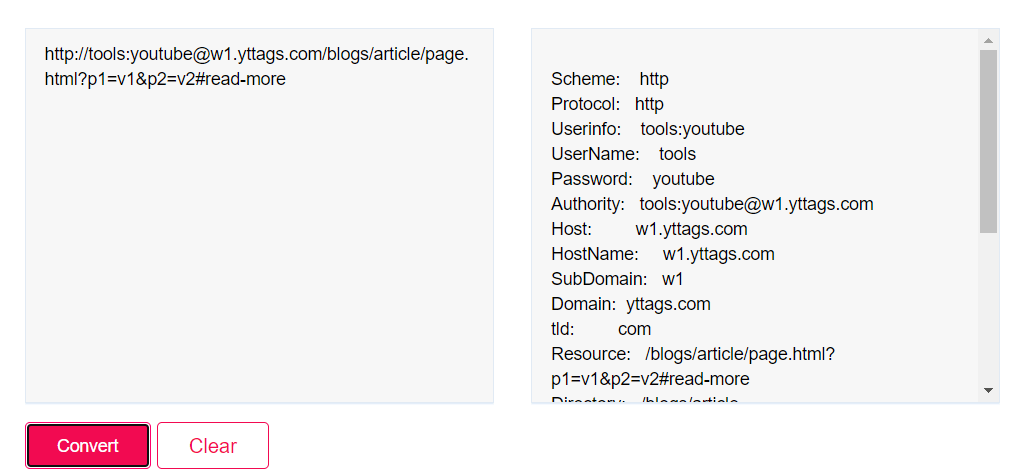 ---
Online URL Splitter Example
Below is an example of the original URL Splitter and the result.
Original URL Splitter Example

https://www.yttags.com/

And an example of how the online URL Splitter works.
URL Splitter Result

Scheme:    https
Protocol:   https
Authority:   www.yttags.com
Host:         www.yttags.com
HostName:     www.yttags.com
SubDomain:   www
Domain:  yttags.com
tld:         com
Resource:   /
Directory:   /
Path:        /

If you want to link to
Url Splitter
page, please use the codes provided below!