How to use this Sleep calculator Tool?
---
---
How to use Yttags's Sleep calculator?

Step 2: Enter The Following Options And Click On Calculate Button.

Step 3: Check Your Sleep calculator Result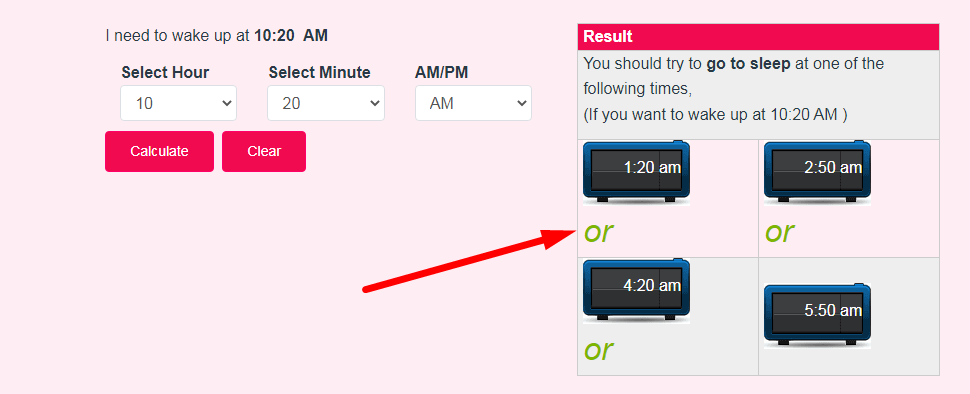 ---
Want to wake up in a good shape? Find out the perfect bedtime or wake up time to rise feeling refreshed and energized.
If you want to link to
Sleep Calculator
page, please use the codes provided below!