How to use this Remove Commas From the Text Tool?
---
---
How to use Yttags's Remove Commas From the Text?

Step 2: Enter Find this in the text & And replace it with And Click On Replace Button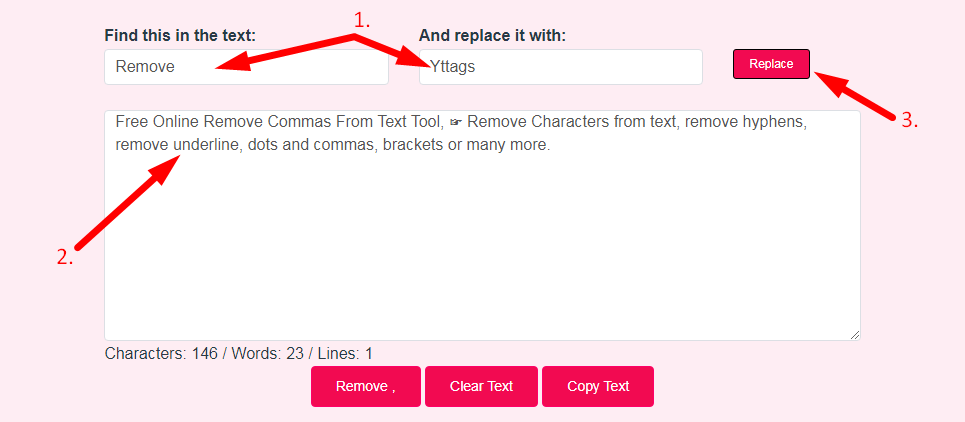 Step 3: Check Your Remove Commas From the Text Result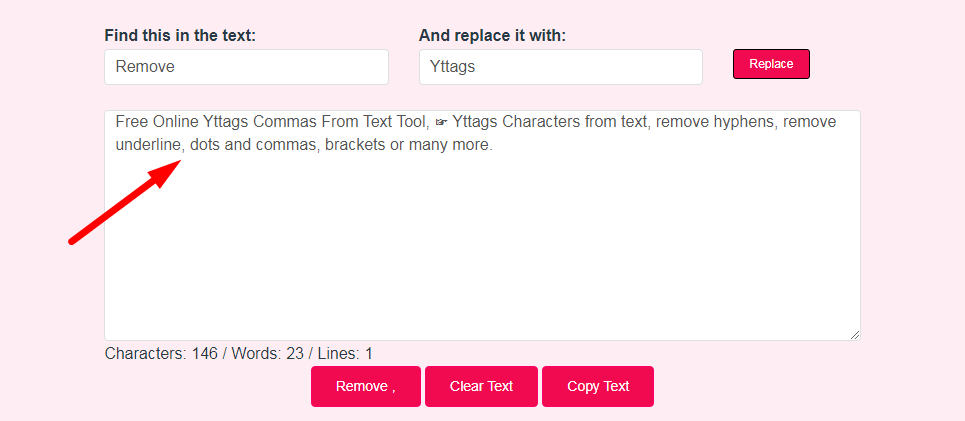 ---
Remove all commas from a list of numbers automatically with this free online tool. Simply type or paste your list of numbers into the field below. Click the "Remove Commas" button and your result will appear. This tool was created to help in a situation when you need to import a list of numbers and […]
If you want to link to
Remove Commas
page, please use the codes provided below!