How to use this Text Length Calculator Tool?
---
---
How to use Yttags's Text Length Calculator?

Step 2: Write or paste your text into this online count characters & words And Check Your Text Length Calculator Result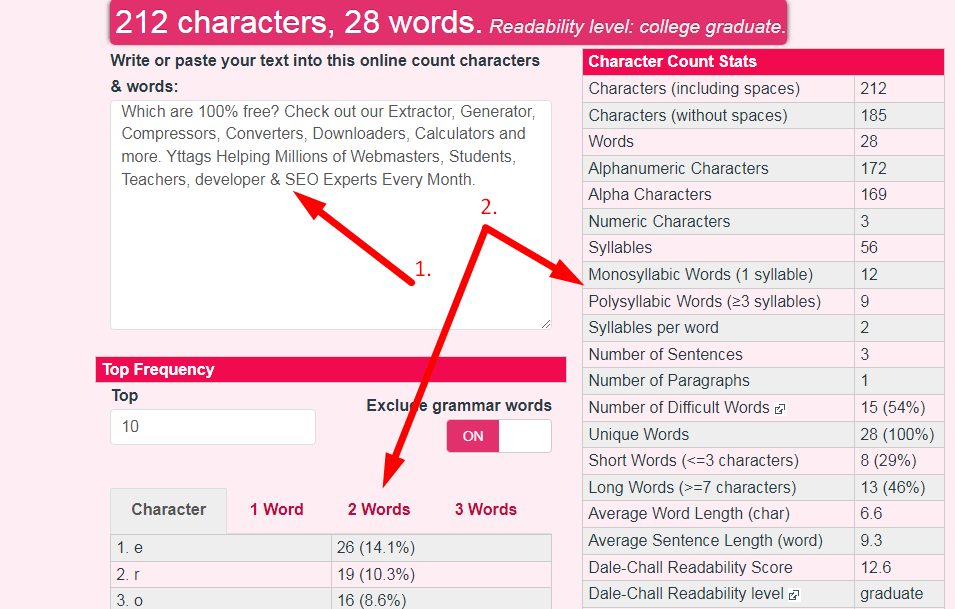 ---
The word / character limit happens in many occasions, For example
Facebook Status: 63,206
Twitter: 140
SMS: 160
LinkedIn Summary: 2000
Pinterest Description: 500
Blogspot Description: 500
Reddit Title: 300
Ebay Title: 80
Yelp Post: 5000
Title tag in HTML: only display 70 characters
Meta Description tag in HTML: have no limitation but only first 155 characters are displayed in Google search results.