How to use this Random Team Generator Tool?
---
---
How to use Yttags's Random Team Generator?

Step 2: Enter Number of teams required. & Enter/paste list of names (one per line) And Click On Generate Button.

Step 3: Check Your Random Team Generator Result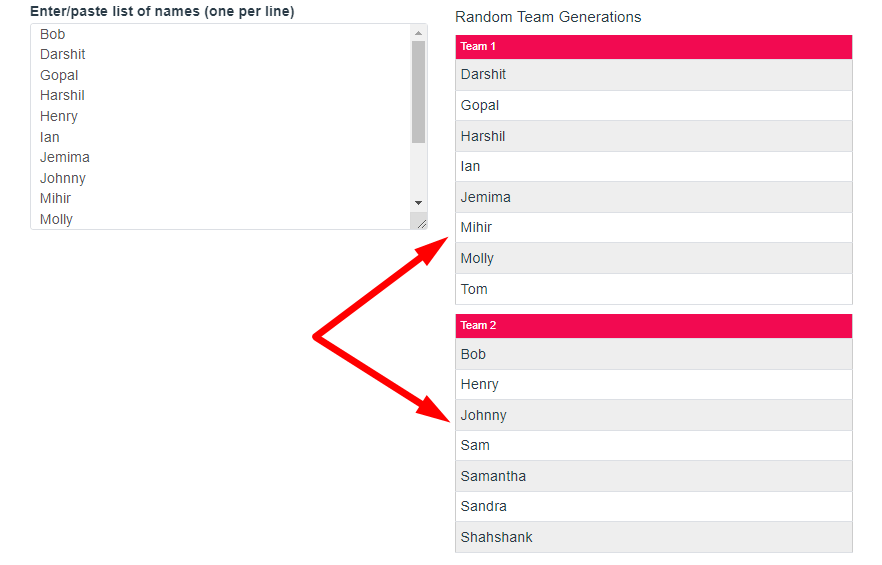 ---
This tool allows you to randomly split a list of names into groups, such as for the purpose of forming temporary sports teams on a random basis. ➤ This random team generator is great for randomly forming sports teams, quiz teams or groups, board-game teams, computer game teams, and so on. Online multipurpose random group generator.