How to use this JPG to PDF Tool?
---
How to use Yttags's JPG to PDF Converter?

Step 2: Choose Files To Upload And Click On Combined Button And Automatically Download PDF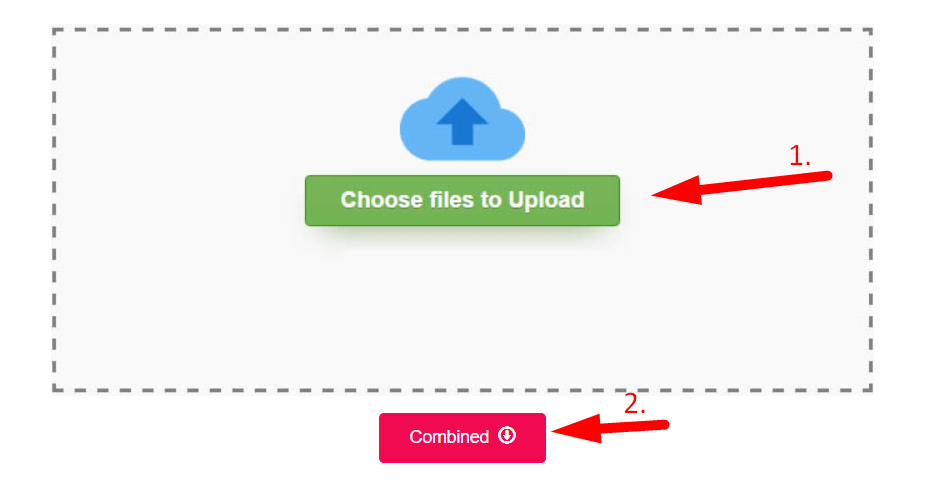 ---
About Why do you need a JPG to PDF converter?
---
JPG conversion is simple
An easy-to-use interface that allows you to choose your JPG, choose the choices for conversion, and download the created PDF.
A converter online
Everything happens within your preferred browser. There's no need to set any extra software.
How to convert JPG to PDF?
Upload jpg-file(s)
Choose "to pdf"
Download your pdf
image control
View the JPG file you uploaded. Rearrange them. Take them out.
excellent PDF
Your JPG's quality is preserved in your PDF. if you request it in that manner.
JPG file size is unlimited
Fill your PDF with as many JPGs as you like. Simply handle them with the converter.
Unsuitable PDF?
You can experiment with different settings and try again if they turn out to be ineffective.
quickly converted your JPG
Your photographs are eagerly awaiting PDF conversion. There is no need to register or go through any extra steps; just the fast conversion you want.
Secure
Since your photographs are transmitted over HTTPS, nobody can spy on you. After a few hours, we erase your JPG and PDF files from our system.
Your PDF conversion and JPG are secure.
Your JPG images and converted PDF document are deleted from our server a short while afterwards to protect your privacy.
Watermark absent
Your JPG was turned into a PDF, and that's all it is: a PDF with JPG images. "Free" is what we said.
Unique PDF
Select the margins, page orientation, and PDF page format.
Free assistance
Simply because free things are always better.
The history of the JPG to PDF conversion
JPGs are less suitable for printing than PDFs.
For photographs, JPG is the preferable format. The majority of smartphones create this. JPG is also the default file type for the majority of image-oriented services and programmes. For instance, it comes as standard in apps with picture galleries.
But printing is one application where JPG frequently fails. Printing pictures is a common practise. After all, it was essentially their only means of existence years ago.
It only takes one button click to get a photo printed on a sheet. But the outcome is frequently unsatisfactory. Images frequently don't work well with physical media. Either they are too big or too little. Additionally, every attempt wastes valuable ink.
In this regard, the PDF format is more dependable. After all, "Printable" is what the "P" in "PDF" stands for! Therefore, you might find it simpler and more economical to convert your JPGs to PDF first. After that, you may send it to the printer with confidence in how it will turn out.
This work is ideal for Yttags.com. Simply upload all of your JPG files at once to create a PDF.
A PDF is easier to manage instead of several JPGs.
You have to have a lot of images, just like everyone else. You occasionally share some of them.
You can submit them by email as a solution. Everyone has an email address, after all. Photos are simple to send as email attachments because they are JPG files.
However, this can get annoying if you have a lot of photographs to transmit. The image display on many smartphones and email programmes is not practical.
It can be unpleasant for some receivers to have to open each one individually.
When this happens, PDF is useful. It can embed as many JPGs as you'd like because it's a multi-page format. All you have to do is combine them into one document.
In fact, Yttags.com does just that. It creates a distinct PDF file from many JPG photos.
Back to converting JPEG to PDF!
The most widely used file formats are JPG and PDF. On the internet, people daily exchange millions of these image and document files. You'll frequently need to convert between each format because it's so widespread. You will then want a JPG image to PDF converter.
The best approach to convert a JPG file to a PDF for free is to use internet tools, such those available at the Soda PDF website. You may effortlessly and hassle-free convert JPG photos to PDF format with the website's converter JPG to PDF.
Is PDF conversion of JPG secure?
Utilising our tool is entirely risk-free. Because our server uploads a copy of your original file and uses that for the conversion process, you don't need to worry about data loss. The original files you have are secure!
Additionally, you shouldn't be concerned about security and privacy. After 60 minutes, our system deletes all conversions and uploads.
Why is it the JPG to PDF converter you need?
Convert JPG to PDF online and free
Custom PDF
Easy JPG conversion
Free service
High quality PDF
Image management
No JPG limit
No watermark
Not the right PDF? Retry
Online converter
Secure
Your JPG and converted PDF are safe
Your JPG converted fast
If you want to link to
Jpg To Pdf
page, please use the codes provided below!