How to use this iFrame Generator Tool?
---
---
How to use Yttags's iFrame Generator?

Step 2: Select The Options And Enter Your Iframe Url And Click On Generate Button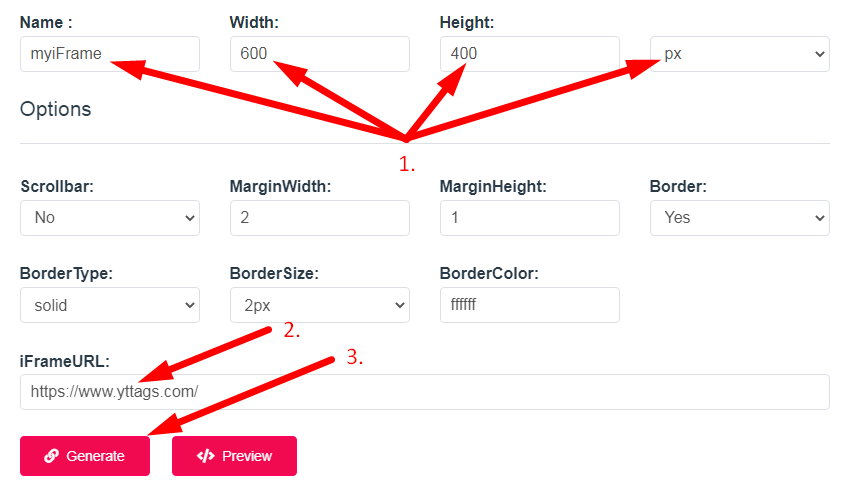 Step 3: Check Your iFrame Generator Result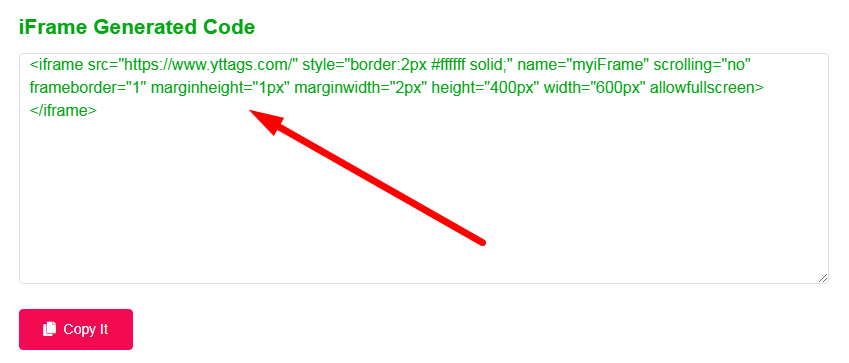 ---
Online Responsive iFrame Code Generator is one of the best and Advances custom free online iframe code generator(iFrame creator tools) with live iframe Preview option for Webmasters or Web Designers to embed any online web page to any HTML page or docs.
Iframe Embed Code Example

<iframe src="https://www.yttags.com/tools.html" style="border:2px #ffffff none;" name="yttags" scrolling="yes" frameborder="1" marginheight="2px" marginwidth="2px" height="400px" width="600px" allowfullscreen></iframe>

If you want to link to
Iframe Generator
page, please use the codes provided below!