How to use this Numbering lines Tool?
---
---
How to use Yttags's Numbering lines?

Step 2: Enter The All Options And Enter The Text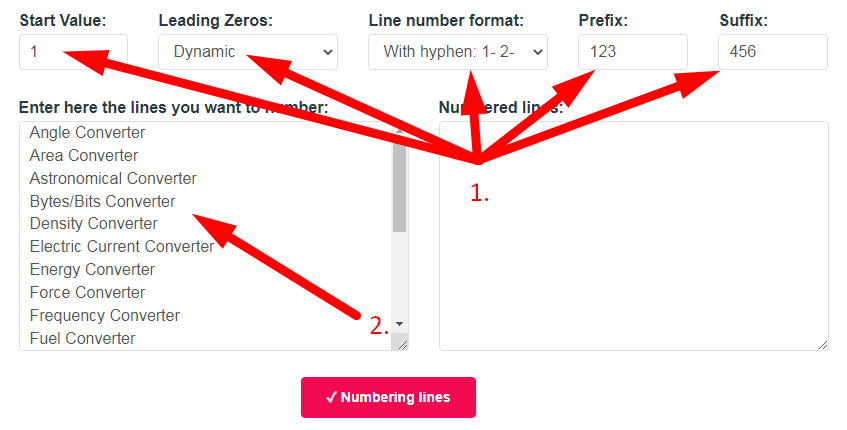 Step 3: Click On The Numbering lines Button And Check Your Numbering lines Result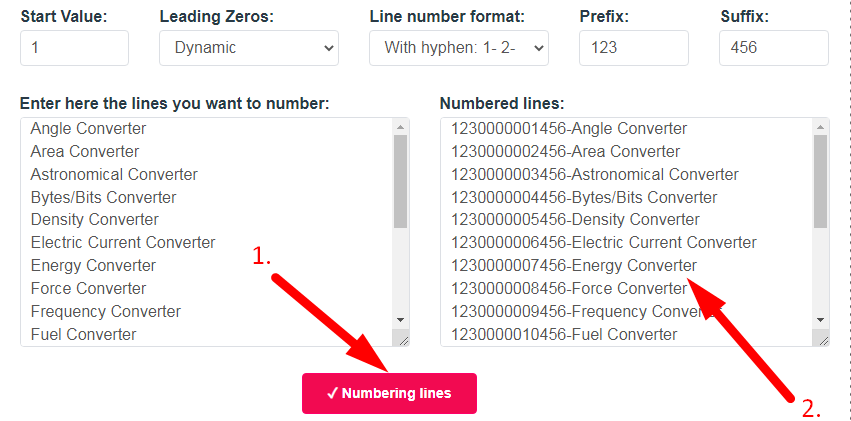 ---
Online Numbering lines Example
Below is an example of the original Numbering lines and the result.
Original Numbering lines Example

Angle Converter
Area Converter
Astronomical Converter
Bytes/Bits Converter
Density Converter
Electric Current Converter
Energy Converter
Force Converter
Frequency Converter
Fuel Converter

And an example of how the online Numbering lines works.
Numbering lines Result

1.Angle Converter
2.Area Converter
3.Astronomical Converter
4.Bytes/Bits Converter
5.Density Converter
6.Electric Current Converter
7.Energy Converter
8.Force Converter
9.Frequency Converter
10.Fuel Converter

If you want to link to
Numbering Lines
page, please use the codes provided below!