How to use this Remove Empty Lines Tool?
---
---
How to use Yttags's Remove Empty Lines?

Step 2: Choose The File & Paste the text you want to delete empty lines And Click On Remove Empty Line Button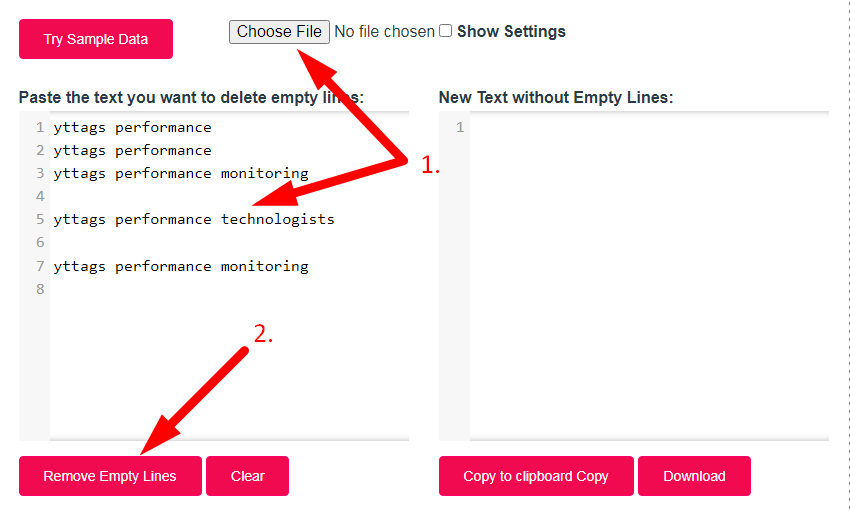 Step 3: Check Your Remove Empty Lines Result And Copy The Text & Download The Text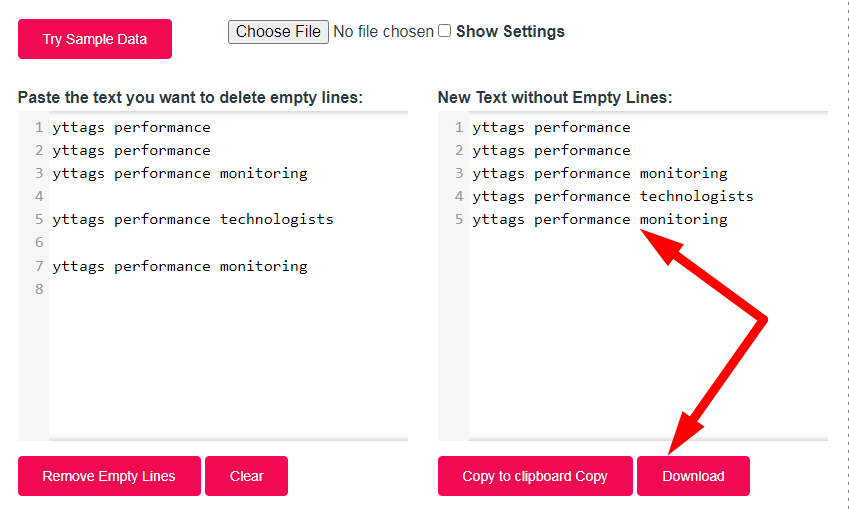 ---
Online Remove Empty Lines Example
Below is an example of the original Remove Empty Lines and the result.
Original Remove Empty Lines Example

Our Youtube Tag Extractor tool helps you to check tags of any youtube video.

You can copy and use tags on your youtube video to get higher ranking.

Follow the steps given below to extract tag from any youtube video.

Open yttags.com.

Search Youtube tag extractor.

Paste Youtube Video URL.

Now click on Find tag button

And an example of how the online Remove Empty Lines works.
Remove Empty Lines Result

Our Youtube Tag Extractor tool helps you to check tags of any youtube video.
You can copy and use tags on your youtube video to get higher ranking.
Follow the steps given below to extract tag from any youtube video.
Open yttags.com.
Search Youtube tag extractor.
Paste Youtube Video URL.
Now click on Find tag button