Find here all the details related to Flipkart complaint numbers.
A Flipkart is an Indian e-commerce great company based in Bengaluru city and, India country. It was founded by Sachin Bansal and Binny Bansal in 2007 as a sales booking platform. It soon expanded into other product lines and today, we know it as one of the giants in the e-commerce industry. This allows you to shop almost everything online and at lower prices than offline stores.
Though the company claims to provide best-in-class service, in case you face any issues regarding the quality of the products received, order status, and more, you may contact the customer care department at 1800-202-9898. This number works 24×7 all 365 days of the year. Check out more details on how to contact Flipkart complaints team below.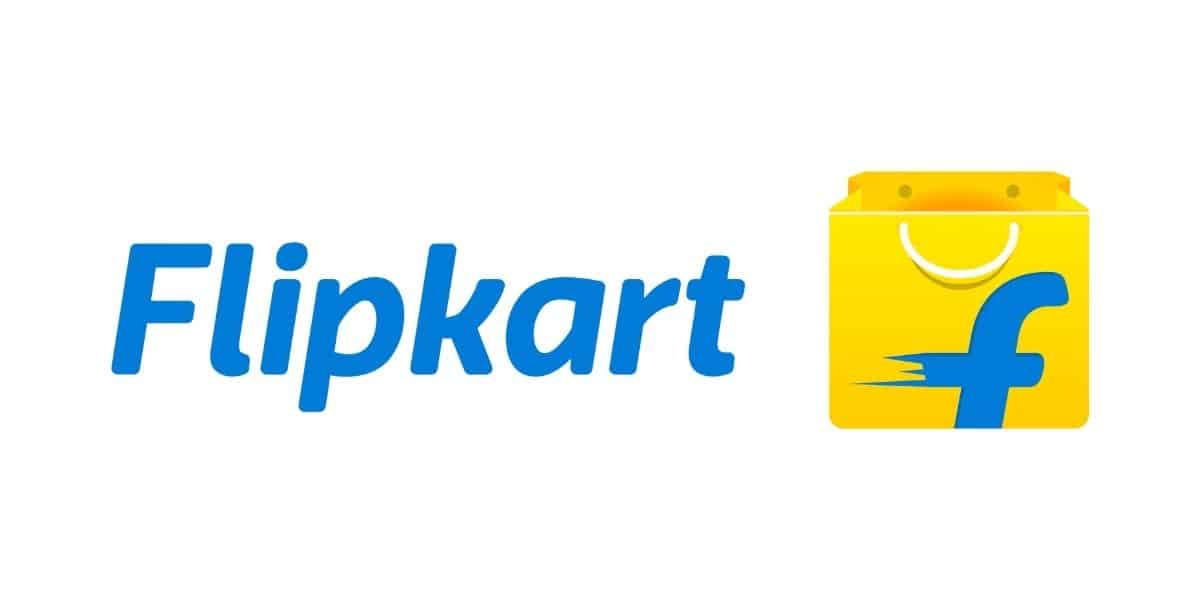 Flipkart Customer Care Number: Complaint & Toll-Free Helpline Number
How can I complain to Flipkart?
There are various methods that you can use to get in touch with the Flipkart customer care numbers and get your queries resolved. Read further to know:
Flipkart Complaint Number: 1800-202-9898
Just dial 1800-202-9898 using your mobile phone or landline to get connected with Flipkart's grievance officer or customer support staff. You can talk about your concern in detail using this helpline number and get it resolved.
flipkart care email id
If your issues are not resolved, you can send your issue to [email protected]. Someone from Flipkart's customer support team will get back to you shortly to resolve your query.
Flipkart Complaint 24×7 Help Center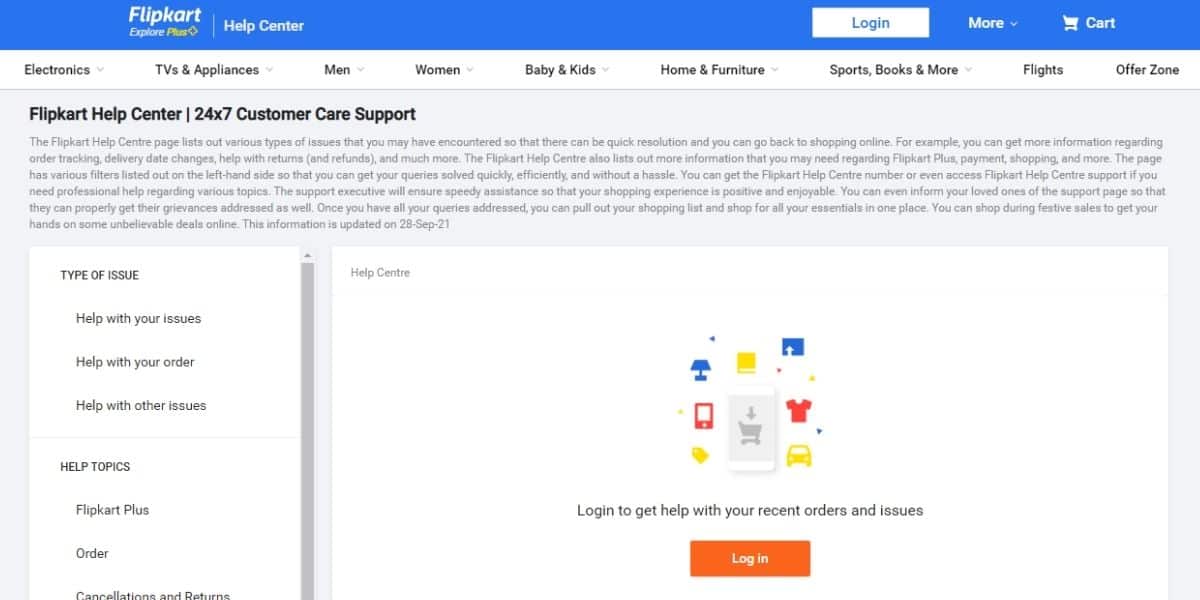 To access personalized customer support, visit https://www.flipkart.com/helpcentre and log in to your Flipkart account.
Or
If you have a general question, you can also choose from the common FAQ listed on the left side of your screen and see answers to questions that match your concern.
Flipkart customer support twitter
Flipkart also has a Twitter support handle. Just tag @Flipkartsupport in your tweets to raise your concerns and queries regarding your order, payment, shipping, cancellation etc. Ideally you would get a response within a few minutes depending on the time of day.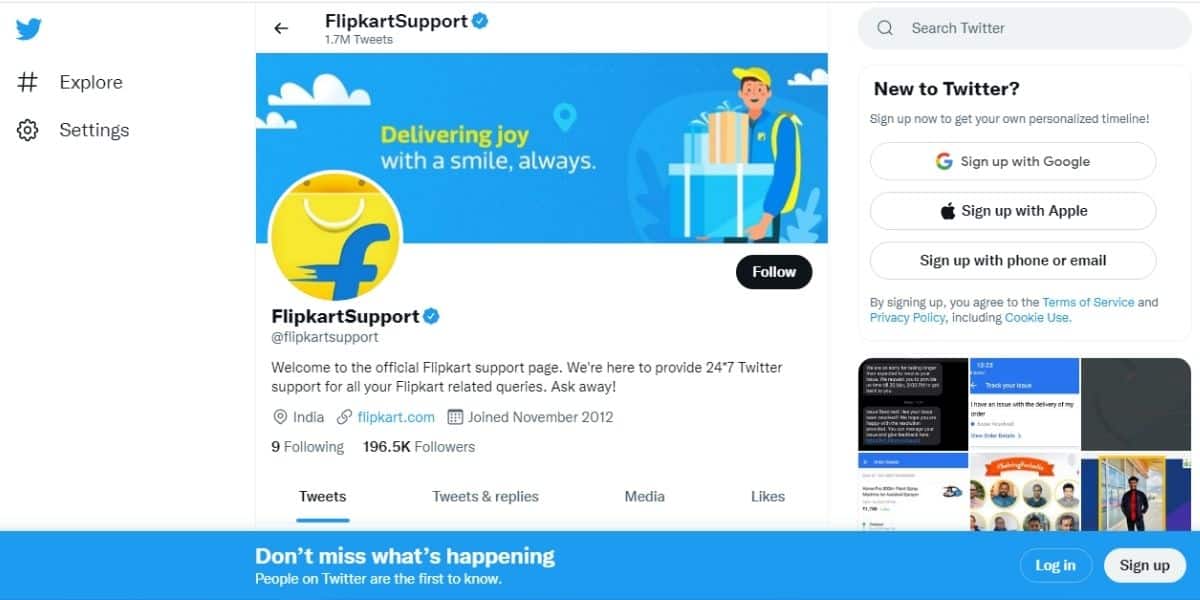 Follow Flipkart on their social media handles to get the latest updates about the e-commerce giant.
Flipkart Apps – A hands-on shopping experience anytime, anywhere!
Android App: Flipkart Online Shopping App
iOS App: Flipkart – Online Shopping App
FAQ's
What is Flipkart Helpline Number?
Flipkart's helpline number is 1800-202-9898. This is a toll-free number and can be contacted 24×7 i.e. 24 hours a day on all days of the year.
What is the difference between flipkart contact number and flipkart inquiry number?
There is no significant difference between Flipkart Contact Number and Flipkart Inquiry Number. You can contact Flipkart customer care executives at 1800-202-9898.
How effective are the Flipkart complaint numbers?
Flipkart complaint number is available 24×7 throughout the year. You can dial this number any time of the day to register a complaint regarding services rendered, refund issues, orders, payments or defective products.
What are the timings of the Flipkart customer care toll-free numbers?
Flipkart complaint toll-free number is available 24×7 throughout the year. If there is urgency, you can contact him even during the night.
Are Flipkart helpline numbers available on all days of the week?
Yes, you can connect with the above helpline number on all days of the week.